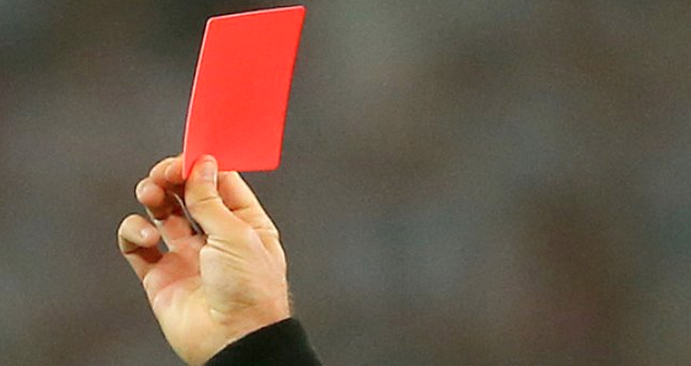 15 red cards shown in single Turkish match [divider]
Fifteen football players were shown a red card due to a brawl during a Turkish amateur league match between Yağcılar and Hamzabeyli in Manisa on March 29.
Yağcılar had a 1-0 lead and looked to be on the verge of winning the game when the fight broke out on 89 minutes.
A fracas broke out between the two teams following a reckless foul.
The altercation grew increasingly heated and ended up escalated into a full blown fistfight.
Referee Yasin Saygılı struggled to calm down the two sets of players but when he finally managed to split the fight up he ended up sending off a total of 15 players – seven Yağcılar players were sent off and eight Hamzabeyli players were given marching orders – and abandoning the game.
Manisa is located in the Aegean region of Turkey, near Izmir and home to Manisaspor football club.