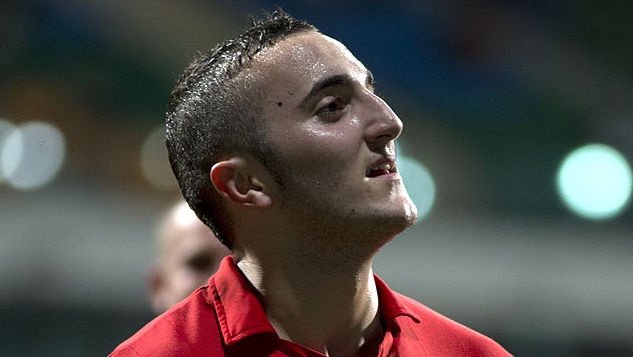 Samed Yeşil joined Liverpool on a €1 million deal from Bayer Leverkusen in 2013 as one of the most highly rated players in Europe but as a result of an unfortunate string of injuries he fell into obscurity.
The 20-year-old is however, back after finally recovering from a double cruciate ligament injury and has three goals for the U21 side since his return.
U21 boss Michael Beale believes Yeşil still has what it takes to make it at the highest level and that he still has an eye for goal.
"We want him to get a good three or four months of playing and a good pre-season in him, to show his own potential. His finishing is probably second-to-none in our group at U21s," Beale told the official Liverpool website.
Yeşil believes he is ready to make the first team and considering the Reds policy towards giving young players a chance the promising striker is bound to be given a shot at some stage so we thought it would be a good time to familiarise our readers with some lesser known facts about the youngster.
See More:
Liverpool News
3 reasons Emre Can should stay in the Liverpool defence
Turkish footballers abroad
1. Why does he wear the number 61 shirt?
Yeşil was born in Germany but his family hail from Turkey, the north eastern Black Sea province of Trabzon to be precise and like any good 'Trabzonlu' he grew up supporting the regions pride and joy; Trabzonspor. The city code for Trabzon is 61 in Turkey car number plates display the regions code and in many ways these number codes have become badges of honour. If you have ever attended a game at the Hüseyin Avni Aker stadium you will remember the 61st minute.  The stadium turns into a carnival, fireworks, flares, confetti and tens of thousands of raucous fans go absolutely ballistic.