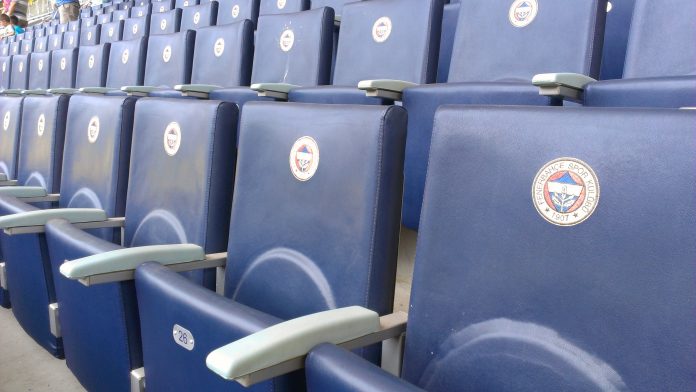 Turkish authorities have arrested 38 people suspected of framing Fenerbahce's players and directors in the match-fixing scandal that rocked the country in 2011.
Thirty-eight people were detained in police raids that took lace in 27 cities across the country and face charges of  belonging to a "terror organization" and conducting illegal wiretaps according to the state-run Anadolu Agency.
The suspects include former police chiefs, lawyers and journalists.
Fenerbahce president Aziz Yıldırım as well as several high-profile suspects including Olgun Peker, Şekip Mosturoğlu, Cemil Turan, İlhan Ekşioğlu, Mecnun Odyakmaz, Bülent Uygun, İbrahim Akın, Ümit Karan and Gökçek Vederson have been acquitted of all charges in the match-fixing case.
The names mentioned above were on trial for "founding a terrorist organization" and "match-fixing."
The match-fixing case surrounds Fenerbahçe's 2010-2011 season league title, in which the Yellow Canaries beat Trabzonspor to the championship on goal difference.
The match-fixing probe was originally launched by Zekeriya Öz back in 2011 – who was involved in the December 2013 graft investigation targeting key government members. The prosecutor has since been purged as part of the incumbent governments attempts to clamp down on sympathizers of U.S.-based Islamic scholar Fethullah Gülen.
The suspects were unable to file an appeal until the Specially Authorized Courts, which oversaw the match-fixing trial were abolished in March 2013.
Fenerbahçe missed two years of European football and damage to reputation resulting in significant financial losses which the club will ask compensation for if charges are dropped a source close to the club told Turkish-football.com.
The Istanbul have always questioned the legitimacy of the trial and are expected to seek compensation for loss of earning and damage to reputation.
See More
Hakan Çalhanoğlu chased by Arsenal and Manchester United
Man Utd legend David Beckham is Barcelona star Arda Turan's role model