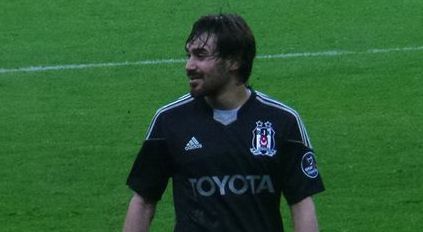 Adana Demirspor boss praises Veli Kavlak's 'fair play' [divider]
Adana Demirspor manager Ünal Karaman praised Veli Kavlak for his good sportsmanship following the 2-1 win over Beşiktaş in the Turkish Cup.
"In football you win, draw or lose but something are more important than that," Karaman said.
"Veli proved that to day, he showed what a great sportsman he is, he showed the importance of playing a fair game. 
"Beşiktaş are so lucky to have a player like Veli, his family are so fortunate to have him as their son. 
"Everyone involved in raising Veli deserves to be praised. 
"I liked him as a player before but after today I have even more respect for him, I wish him and Beşiktaş all the best in the future."
Referee Suat Arslanboğa deemed a challenge made by by Adana Demirspor player Hakan Söyler on Kavlak to be worth of a red card.
However, Kavlak informed the referee that no contact was made after which the referee rescinded his decision.