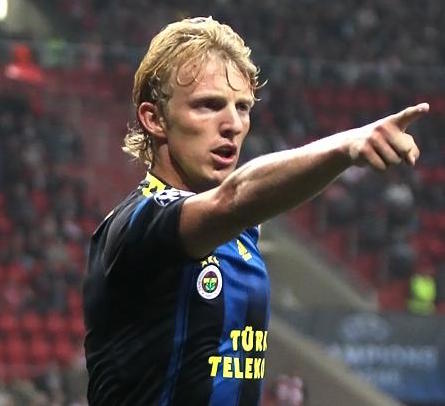 Agent: Dirk Kuyt 'wants to extend his contract with Fenerbahce.'
[divider]
Dirk Kuyt's agent Rob Jansen has said that his client is yet to decide upon his future.
Reports in the Turkish media suggested that the 34-year-old was set for a return to Feyenoord however, Jansen has suggested that Kuyt may stay at Fenerbahce.
Jansen spoke with the Dutch website Voetbal International.
"We are yet to make a decision regarding Kuyt's contract extension," Jansen stated.
"The club want Kuyt to stay and we will take any offer they make seriously.
"Dirk also wants to extend his contract with Fenerbahce."
Kuyt now has three goals and two assists in all competitions this season.
The former Netherlands international joined Fenerbahce from Liverpool in 2012 for €1 million.