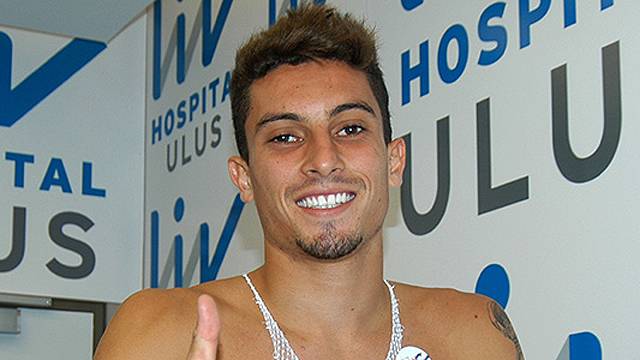 Albayrak confirms offer from Serie A club for Alex Telles [divider]
Galatasaray board member Abdurrahim Albayrak has confirmed that an offer has been made for Alex Telles.
"An official bid has been made for Alex Telles, however, we have no interest in parting ways with our player," Albayrak said when asked about interest from an Italian club.
Telles' agent Fernando Otto also confirmed that an offer has been made.
"An Italian giant and a German club playing in the Champions League have made an offer for Telles," Otto said.
"However, his address is Italy."
Otto recently hinted that Telles had enjoyed playing under Roberto Mancini and that the Italian coach believed in his.
"Telles was playing very well last season under Mancini, he was developing well under him but his playing time has stalled since the arrival of Prandelli. This has noting to do with the foreign player restrictions," Otto said.
The former Gremio player has been linked with Inter, Roma, Sevilla and Real Madrid over recent weeks.
Telles joined Galatasaray on a €6 million transfer from Gremio last January and has four-years left on his contract.