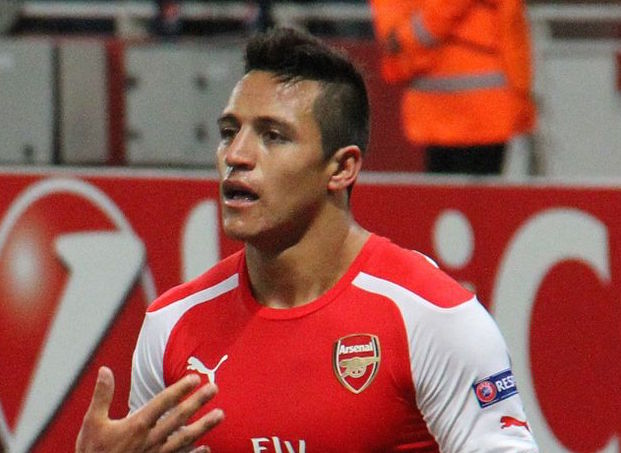 Alexis Sanchez to miss Arsenal's trip to Turkey
[divider]
Arsenal's Chilean star Alexis Sanchez will miss Arsenal's trip to Turkey to face Galatasaray in the UEFA Champions League.
"I will have to give him a week's break at some stage, yes, to give him a breather. He will not go to Turkey," Wenger said.
"I did it with many players before who were a little bit playing every game. I did it with Henry, with Van Persie and it always helped them to get through without being injured.
"You have to know when to rest him and when not, but I think at the moment he plays at his peak on the edge."
Arsenal sit second in Group D with  10 points from five games. Galatasaray find themselves rock bottom of the group with a sole point from 5 games.
The 25-year-old joined Arsenal during the summer transfer window from Arsenal for €38 million.
Alexis has scored 16 games in 22 appearances for Arsenal this summer