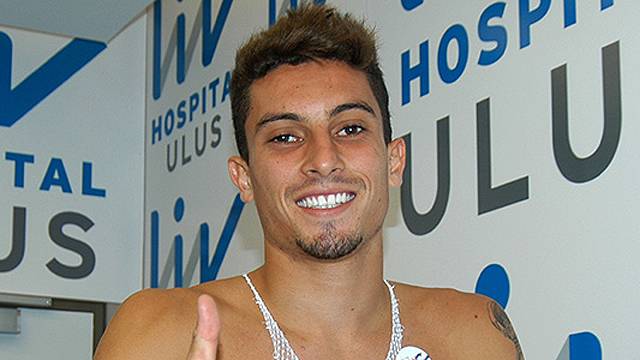 Alex Telles has revealed that he would consider playing for the Turkish national team but underlined that he does dream of playing for Brazil.
"My dream is of course to play for Brazil but I would never turn my back on Turkey, tis is my home and I have been made to feel at home here," Telles told GS TV.
See More
Galatasaray News
Galatasaray set €7.5 million valuation on Alex Telles
Alex Telles – 'My goal is to make the Brazil national team
Telles also underlined that he has settled into life in Turkey and that he loves sightseeing in Istanbul along with his girlfriend and family.
"You never know what life will bring, Istanbul is an amazing city, there is so much history just look at the Sultanahmet district, the Hagia Sophia the Dolmabachçe palace," he added.
"There is so much to see and do with my girlfriend and family here, it is a beautiful place with so much history and culture."
Telles did however admit he is not fond of the Istanbul traffic.
"The only downside is the traffic," he said
Telles joined Galatasaray on a €6 million transfer from Gremio last January and has made a total of 42 appearances for the Lions.
The Lions have only lose one of their last 13 league games in which Telles has started.
Galatasaray are currently first in the Süper Lig but only two points separate the Lions, second placed Beşiktaş and third placed Fenerbahçe.