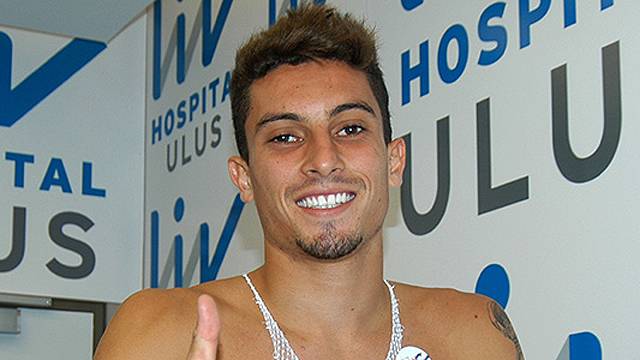 Alex Telles trying to learn Turkish[divider]
Galatasaray left-back Alex Telles believes that his biggest weakness is not knowing Turkish.
"Just knowing Portuguese is a weakness," Telles told ESPN.
"I have been trying to learn English and Turkish since arriving here and know the basics but I need to learn more.
"I know the basic commands in Turkish but it is a problem not knowing the language here.
"I feel bad when fans come up to me, everywhere I go they try to talk to me but I cannot communicate.
"They have lots to say but I do not understand, I cannot respond but I would love to talk with them.
"It is really frustrating not being able to talk, the fans show so much love but I cannot repay them it is a shame but I will learn the language." 
Telles struggled for first team football under former manager Cesare Prandelli.
However, recently appointed manager Hamza Hamzaoğlu has been giving the young Brazilian more playing time.
Telles has started in Galatasaray's last three Süper Lig games and is reported to be happy with the changes made by Hamzaoğlu.