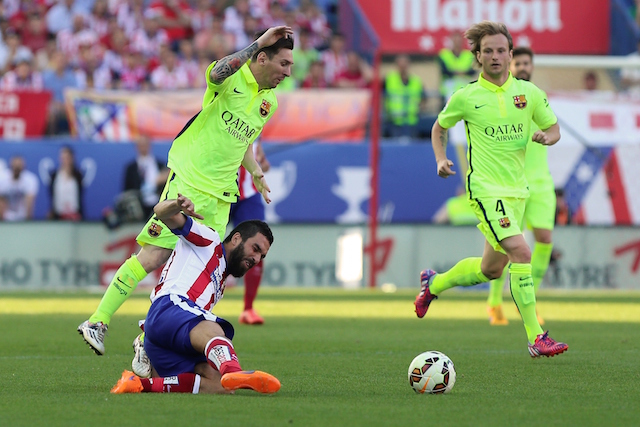 Antalyaspor chairman Gültekin Gencer has stated that Antalyaspor could sign the Barcelona superstar Lionel Messi in five years time.
The newly promoted side have been under the spotlight after completing the transfer of Samuel Eto'o and being closely linked with another former Barcelona star Ronaldinho.
Following their high profile transfers, Gencer was asked whether Antalyaspor would be making a move for Messi.
"I hope the next President after me will be able to bring Messi to Antalyaspor in five years time," Gencer told LigTV.
Eto'o joined Sampdoria from Everton last season and scored six times while providing five assists in all competitions last season for the Serie A outfit.
The 33-year-old striker has previously played for Chelsea, Anzhi, Inter and Barcelona.
Antalyaspor were promoted to top-tier football at the end of the season and want to strengthen the squad with a number of high profile and experienced transfers.
The Antalya based club is also in the process of completing a new 40,000 seater stadium.