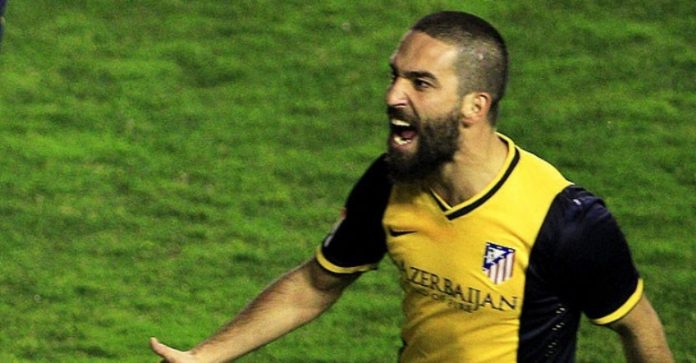 Arda Turan – 'A woman would have to be crazy to marry me'  [divider]
Atletico Madrid star Arda Turan revealed that he has no plans to marry and settle down yet.
"I do not live a very structured life," Turan said.
"But then again I don't think anyone plans to get married it just happens, if it was all planned it wouldn't be as special.
"To be honest I would question the the mental state of any woman that wanted to marry me, she must be crazy."
Turan also believes the Turkish national team can still qualify for the European championships.
"We have not got the results we deserve," Turan said.
"Apart from the Iceland game we have actually played well, we must win our remaining games but I still think we can qualify."
Turan became the first Turkish player to win a La Liga title when Atletico Madrid lifted the title last season.