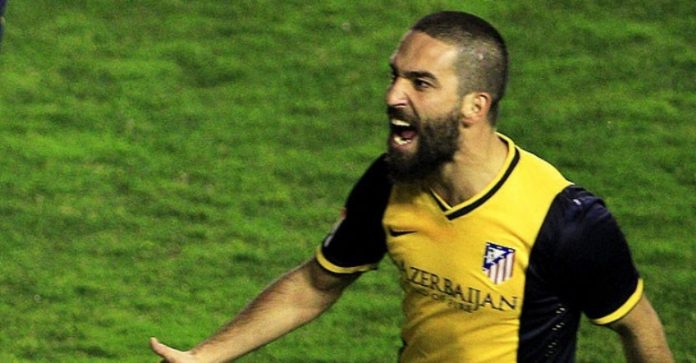 Arda Turan claims his Ballon d'Or votes were changed  [divider]
Atletico Madrid star Arda Turan sparked controversy at the Ballon d'Or when it was revealed that he awarded five points to Germany boss Joachim Löw, three to Chelsea boss José Mourinho and just one to his club manager Diego Simeone.

The 27-year-old revealed that there was a mixup and that he voted for Simeone.
Turan tweeted, "Regarding the Ballon d'Or and the Coach of the Year award, I've had many questions and want to address them again."
"On the day where I was asked for my selections, I elected Diego Simeone as the best coach and Cristiano Ronaldo as the best player, Simeone winning it would have been like me winning it," Turan continued.
The Turkish international underlined that he believes Simeone is the best manager in the world.
Turan tweeted, "For me, Simeone is the best coach in the world and I would have been as happy as he would have been to win it."
"I would like all the press and everyone throughout the world to know. I have explained it again, so as not to confuse anyone," he continued.
The award was eventually won by Germany national team boss Joachim Low.