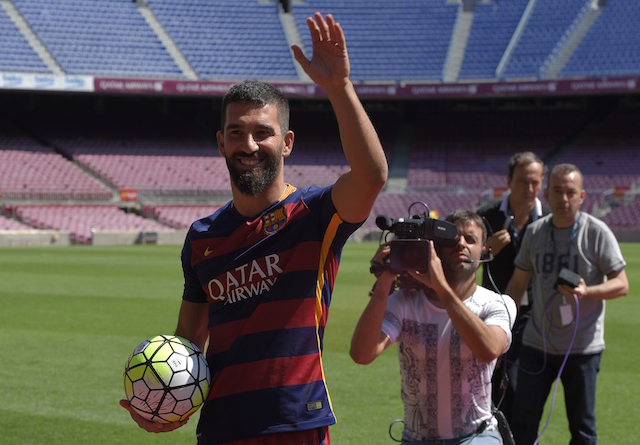 Barcelona boss Luis Enrique has revealed that Arda Turan has adapted to the philosophy and playing style of the club.
"They know the system and they will be two really good reinforcements for us," Enrique was quoted as saying by Sport.
Turan has been unable to play for Barcelona despite joining on a five-year deal from Atletico Madrid over the summer transfer window due to the FIFA transfer ban currently in place.
Enrique stated that Turan as well as Aleix Vidal who is unable to play due to the same restrictions are looking forward to the ban ending.
"It's a difficult situation for them," he added.
"They are close to being able to play now, though, and that is making them happy.
Turan and Vidal will both be able to play for their new team in January. Barcelona will be able to register new players over the next transfer window. The reigning La Liga champions were permitted to sign players over the summer but were unable to register them.
The bearded winger has managed to stay match fit due to being able to play regularly for the Turkish national team who he helped book a place in the European championships over the summer.
Barcelona are currently first in the La Liga standings four points clear of Atletico Madrid.
Gerçi dün her attığını soktun ama diyorum ki "ben ayakla sen elle" var mısın?.. @birkanbatuk 😉 pic.twitter.com/ndKJy8A3n9

— Arda Turan (@ArdaTuran) November 27, 2015