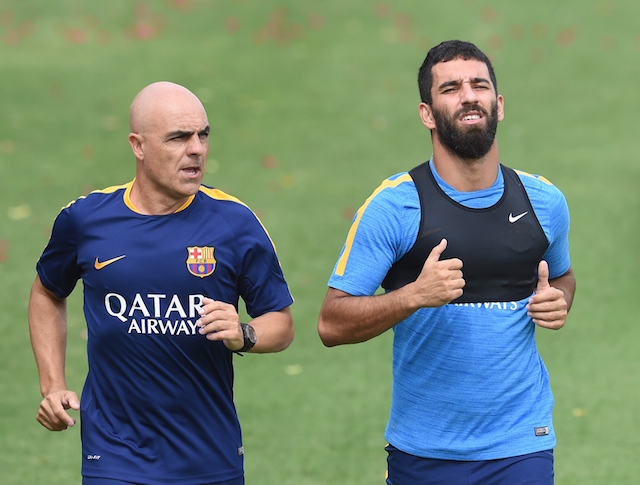 Barcelona legend Xavi has come out in praise of summer signing Arda Turan and hailed the Turkish international as being a 'spectacular talent'.
"Arda can be midfielder and forward. He can adapt to any position. I think he has spectacular talent, and he's going to bring a lot to Barca, but of course, we have to wait until January," Xavi was quoted as saying by Eurosport.
Xavi joined Al Sadd after an illustrious career at Barcelona over the summer transfer window.
The 35-year-old won everything there is to win in club and world football at Barcelona including a staggering eight La Liga championships, four Champions League's, the FIFA World Club Cup the World Cup and two European Championships.
Turan cannot play for Barcelona until the turn of the year unless the Spanish Football Federation push through his registration over the international break as a replacement for Rafinha.
Barcelona were banned from registering new players over the summer due to the FIFA ban imposed on the club but the Spanish Federation have a rule that states an unregistered player can replace a player with a long-term injury (Rafinha).