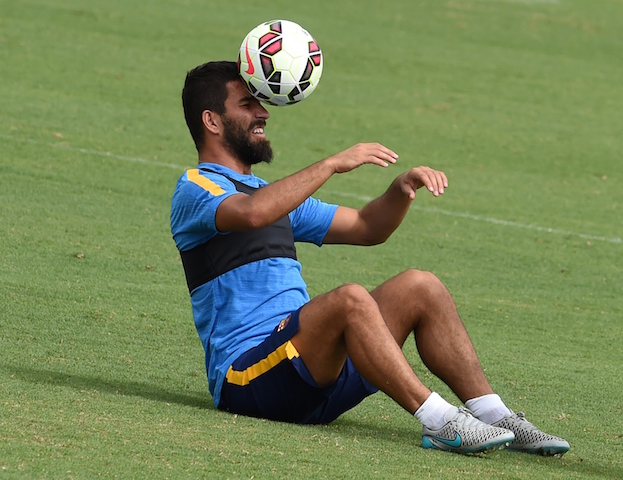 Barcelona winger Arda Turan underlined that the only reason he is at the club is because Luis Enrique personally pushed through the transfer.
Turan revealed that Enrique wanted him in the team and made sure that the move went ahead.
Turan told NTV Spor: "Luis Enrirque wanted me at Barcelona, he does not want me to leave on loan either, he is the reason I am here. Perhaps it is because one of my strengths is keeping possession and not giving away the ball, I had a good record at Atletico Madrid in terms of ball retention."
The 28-year-old winger was closely linked with a move to the Premier League this summer. In fact Turan's agent Ahmet Bulut stated that he was in talks with three English clubs.
"He intends to leave Spain this summer. It is his will to go out to play in the Premiership, that is where he would like to continue his career at this time," Bulut told AS.
"His departure from Atletico is not easy because he has a clause of €41m. There are ongoing talks with three teams at the moment. I cannot say their names, but they are the best of England and European football."
Turan was expected to join Chelsea or Manchester United but opted for Barcelona after Enrique insisted that he wanted the Turkish international at the club.
Barcelona paid £24 million for the transfer to go ahead and Enrique was able to push the move through despite the interim board initially vetoing the decision until the presidential elections were over.
Turan joined the La Liga champions on a five-year deal but will have to wait another six months before he is able to play due to Barcelona's ongoing transfer ban.
The Turkish international was expected to leave on loan to gain match fitness but it seems Enrique is keen on keeping Turan at the club to adapt to the teams playing style.
See More
Galatasaray set €15 million price tag on Chelsea target
€13m Sunderland bid for Fenerbahce striker rejected