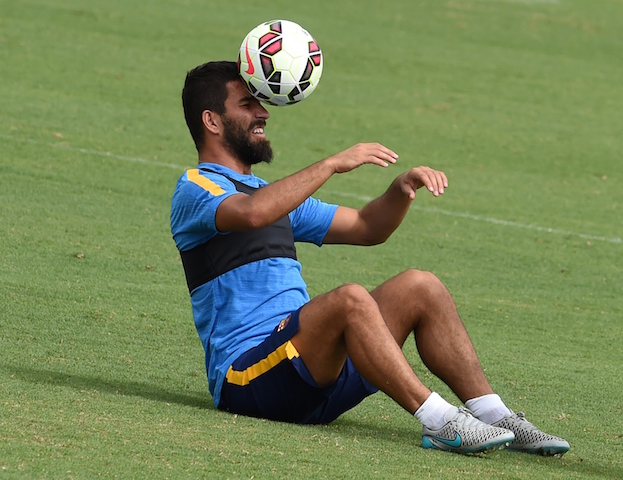 Barcelona manager Luis Enrique has revealed that Arda Turan has already settled in and has become a part of the team.
Enrique stated that Turan has established a close bond with his teammates but that he is disappointed in having to wait until the turn of the year to demonstrate his quality on the pitch.
"He already has a great relationship with his teammates and is a part of the team, it is just a shame we have to wait until January to demonstrate his talent," Enrique was quoted as saying by Goal Turkey.
The Barcelona boss also underlined that Turan has a great personality and that he is great to have around the camp.
"He is not only a great player but also has great character and is the type of player you always want in the camp as he keeps everybody entertained," he added.
Barcelona signed Turan from Atletico Madrid for £24 million last month but are unable to register any new signings until January due to the FIFA transfer ban.
Enrique has however, decided to bring Turan along with his teammates to Georgia ahead of the European Super Cup final against Europa League champions Sevilla despite the bearded winger being ineligible to place.
Turan already has a European Super Cup to his name during his time playing at Atletico Madrid.
See More
Three little-known facts about Arda Turan
Barcelona star Arda Turan reveals wearing 'Cruyff' inspired No 14 shirt would make his father proud