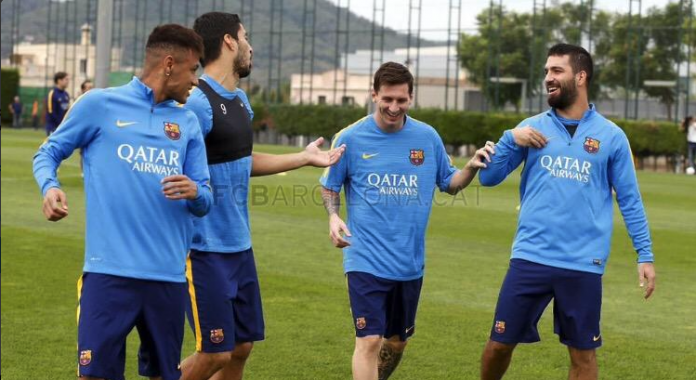 Barcelona star Arda Turan has had a long wait to make his official debut for the reigning La Liga champions since joining from Atletico Madrid over the summer.
The Turkish international winger was unable to make a single appearance for Barcelona over the first half of the season due to the FIFA transfer ban imposed on the club which restricted any new players being registered.
The ban will however, be lifted in January with the opening of the winter transfer window and Turan is expected to make his debut against rivals Espanyol in the Spanish Cup.
Due to still being an unregistered member of the team Turan has yet to receive his shirt number but he has reportedly picked the number 7 according to the Hürriyet newspaper.
Turan will play with a number 7 shirt for the first time in his career while Aleix Vidal who also joined over the summer is expected to pick the number 22.
Barcelona are yet to update their official website in terms of shirt numbers for Turan and Vidal as the two players have not yet been officially registered.
See More
5 little-known facts about Barcelona star Arda Turan
Is Mesut Ozil finally showing his true colours at Arsenal?