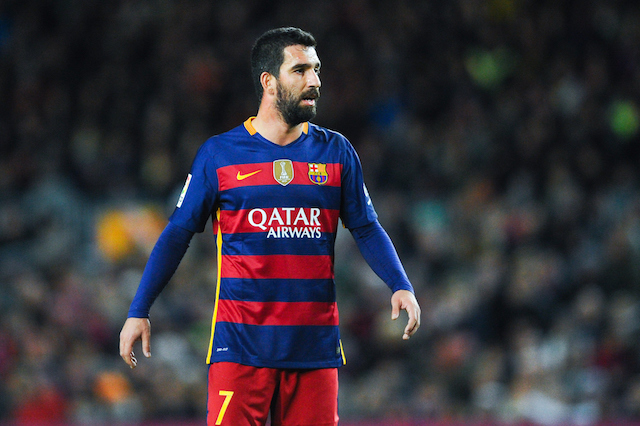 Barcelona boss Luis Enrique had a pretty impressive season leading his side to five out six titles and becoming the second manager of the club to win both domestic titles and the Champions League in one campaign.
Enrique wrapped up a fantastic 12 months lifting the Club World Cup in Japan in his fifth trophy as a manager.
The Barcelona head coach received 31.08% of the votes, ahead of former Barca manager Pep Guardiola who picked up 22.97% and Chile national team boss Jorge Sampoali who received 9.47%.
Enrique was not at the ceremony to pick up the award but Arda Turan was on hand to praise his boss via social media.
Turan congratulated Enrique who played a major role in bringing the Turkish international to the club over the summer forcing through the move.
Luis Enrique won the coach of the year award. Congrats boss! #BallondOr

— Arda Turan (@ArdaTuran) January 11, 2016
"I made it clear before I went on holiday which players I wanted, and the two players — Turan and Vidal — that we considered important have arrived," Enrique was quoted as saying on ESPN.
Enrique also stated that contrary to recent reports Turan will not be an unnecessary luxury in the team. The Barcelona boss underlined that the Turkish international will be a key player in his side.
"I wanted both to arrive here as soon as possible. I am delighted and I take the opportunity to congratulate Barca's interim management for signing Turan, a key player for us and whom we have a lot of confidence in.
"The ideal scenario that I wanted is the one we have."
See More
Barcelona Player Profile: Arda Turan – The Bearded Genius
Three reasons Arda Turan could be a success at Barcelona