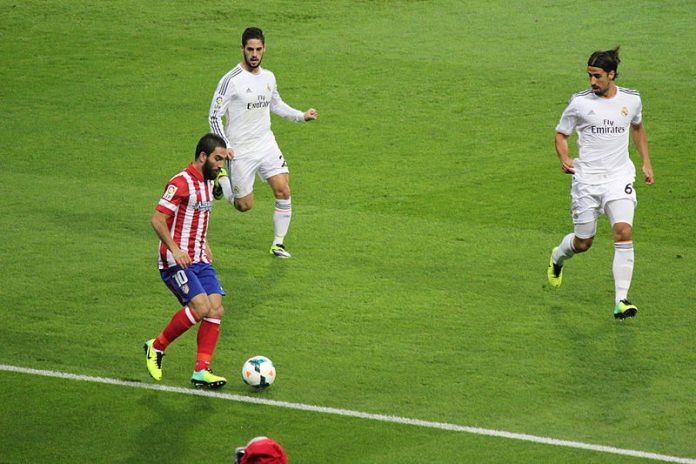 Arda Turan thanks voters for their support in UEFA's 2014 team of the year
[divider]
Arda Turan has taken to twitter to thank everybody who voted for him in UEFA's 2014 team of the year poll.
The Atletico Madrid midfielder posted a tweet after finding out he missed out on the team of the year.
"Thankful for all your votes. As always I am trying to do my best. Hope to keep up the good work. Love you all."

Team of the Year 2014:
Manuel Neuer (Bayern Munich), Sergio Ramos (Real Madrid), Philipp Lahm (BayernMunich), David Alaba (BayernMunich), Diego Godin (Atletico Madrid), Arjen Robben (BayernMunich), Angel Di Maria (Manchester United), Toni Kroos (Real Madrid), Cristiano Ronaldo (Real Madrid), Lionel Messi (Barcelona), Zlatan Ibrahimovic (Paris Saint-Germain).
Turan became the first Turkish player to win a La Liga title when Atletico Madrid lifted the title last season.
The 27-year-old was also part of the Atleti side that reached the Champions League final.
Turan has won the Europa League, UEFA Super Cup, Copa Del Rey and La Liga title since joining the Rojiblancos in 2011.
The Turkish international was also recently nominated for UEFA.com users' Team of the Year 2014.