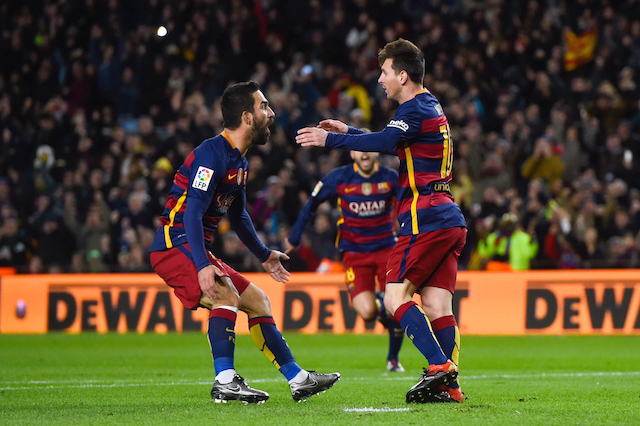 Turkish international star Arda Turan has revealed that the secret behind everyone in the squad getting on is that they all had a tough upbringing.
Turan believes that growing up in the 'ghetto' humbled a lot of the players and resulted in stars that do not have a big ego.
"We all come from the ghetto at Barcelona so there is no ego problem here," Turan was quoted as saying in Eurosport.
Turan hails from Bayrampaşa – a working class area of Istanbul and first started his career playing street football before being picked up by a local club.
The 29-year-old winger also admitted that he is learning something new everyday at Barcelona and that there is a gulf in difference between the way he used to train in Turkey to at his new club.
"I am working hard and learning from my teammates. There is no shame in admitting I have lots to learn still what can I say there was no Barcelona in Bayrampaşa so I have to adapt," he added.
Turan joined Barcelona from Atletico Madrid last summer but had to wait six-months before making his debut due to the FIFA transfer ban imposed on the club.
Barca have won all 15 games in which Turan has played in since making his debut in January during the 4-1 victory over rivals Espanyol.
See More
7 Barcelona players to have worn the No 7 shirt – The Magnificent 7
Three reasons Arda Turan could be a success at Barcelona