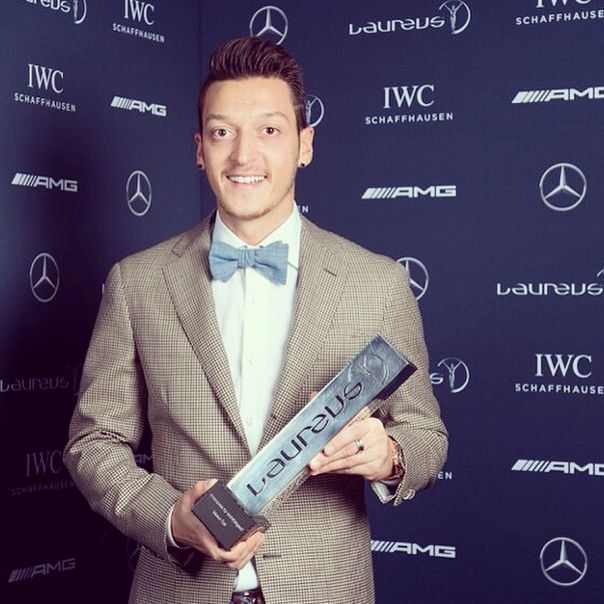 Are you a fan of Mesut Ozil's new style?
[divider]
Mesut Ozil has posted of Olivier Giroud, Alexis Sanchez and himself in suits and has asked his followers if they are fans of the style.
For those curious for a side angle, the Gunners star also posted a close up of the side of his head.
The German international posted two pictures along with the caption, "Thanks to @TheGQStyle and our @Arsenal partner @LANVINofficial for these cool shots. Do you like the style?"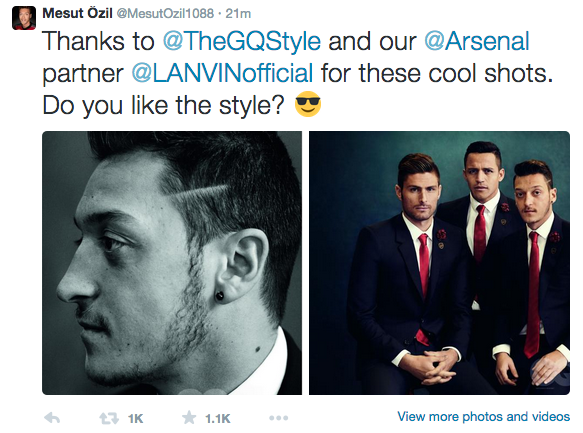 See More:
Arsenal News
Turkish Football Abroad
Mesut Ozil reveals he has a sixth sense
Özil has provided the most assists in the Premier League since returning from injury.
The World Cup winner has scored four goals and made seven assists in all competitions for the Gunners this season.
Özil is expected to be included in Arsenal's starting eleven which take on their London rivals West Ham United this weekend.