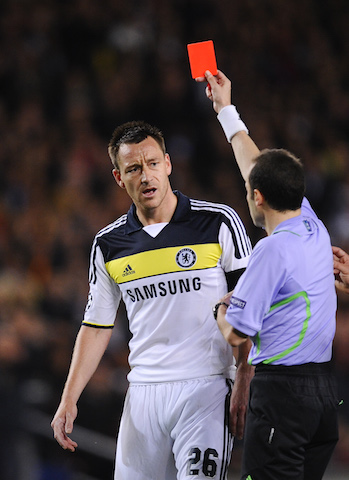 Arsenal suffered a blow to their Champions League aspirations following a 2-0 defeat to Barcelona at the Emirates in the Last 16 first-leg.
Ballon d'Or winner Lionel Messi scored both goals to extend his sides unbeaten run to an incredible 33 games.
Below are three things we learned following the game.
Cuneyt Cakir is like Marmite
Cuneyt Cakir divides opinion among fans especially in England as he has a reputation for being harsh on Premier League sides. Cakir has sent off Nani, Steven Gerrard, John Terry and Mario Balotelli in the past but it is also worth noting that he officiated Arsenal's victory over Bayern Munich and awarded the Gunners a controversial goal.
Cakir was not the main talking point following the Gunners 2-0 defeat against Barcelona which is an achievement as far as the Turkish referee is concerned. There were a few incidents and some Arsenal fans did accuse him of favouring Barcelona but the third best referee in the world – according to the IFFHS – had no major controversies.