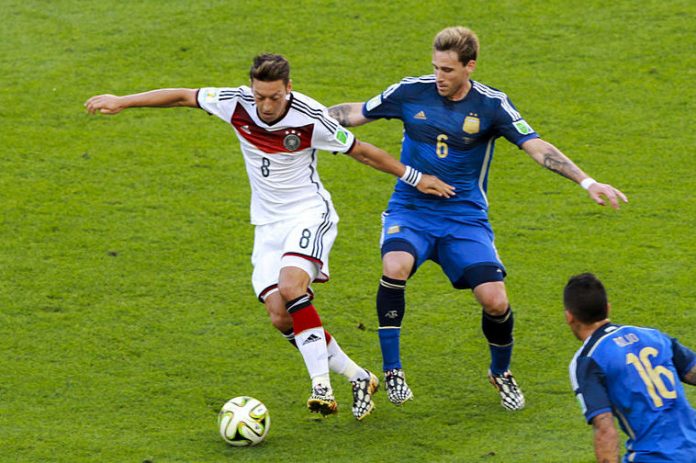 Arsenal allowed Mesut Özil to fly to Germany after Newcastle game, says Joachim Low
[divider]
Arsenal gave Mesut Ozil permission to travel to Berlin after their 1-0 victory over Newcastle according Özil the Germany national team manager Joachim Low.
The World Cup winning manager also stated that he has no information regarding reports Özil went to a night club in Berlin.
Low spoke with reporters at a press conference ahead of Germany's Euro 2016 qualification game against Georgia.
"It's anyone's guess whether he was partying or not," Low told a news conference ahead of Wednesday's friendly against Australia," Joachim Low stated
"He has told me that he was in Berlin. I spoke to him and he said that he was weakened by a cold during last week and so Arsene Wenger and Özil together took the decision to not play him at the weekend. After the match, he was allowed to fly to Berlin."
See More:
Arsenal News
Turkish Football Abroad
Mesut Ozil reveals he has a sixth sense
The former Real Madrid star, who is back in his home country ahead of Wednesday's international friendly against Australia, visited 'The Pearl' nightclub, according to the German newspaper Bild.
Özil missed Arsenal's victory over Newcastle due to an illness. The 26-year-old has seven assists and four goals in 22 appearances for Arsenal this season.