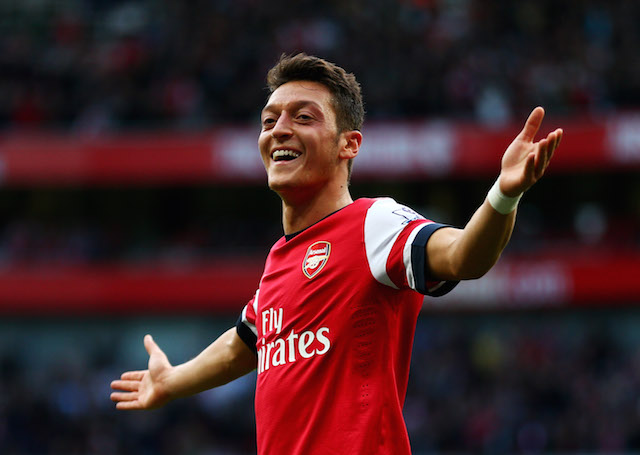 Arsenal defender Per Mertesacker praised the performance of Mesut Özil and Alexis Sanchez following the 3-0 win over Manchester United at the Emirates on Sunday.
Özil provides Sanchez with the opening goal on 6 minutes and then doubled the Gunners lead just a minute later. Sanchez wrapped up a superb performance with the North London based sides third and final goal to take his side into second place in the Premier League.
Mertesacker stated that when Özil and Sanchez are on the same wavelength the make the Arsenal attack click and that they work well together on the counter-attack.
"It's very important that they find each other in the final third," Mertesacker told Arsenal's official website.
"We are very dangerous on the break and even more so with Alexis and Ozil."
Özil scored his first goal of the season in the process and provided his fourth assist of the league campaign. The World Cup winner has provided an assist and scored in a single game four times now in his Arsenal career.
Arsenal moved several places up the table into second place just two points behind league leaders Manchester City who are on 18 points after eight games.