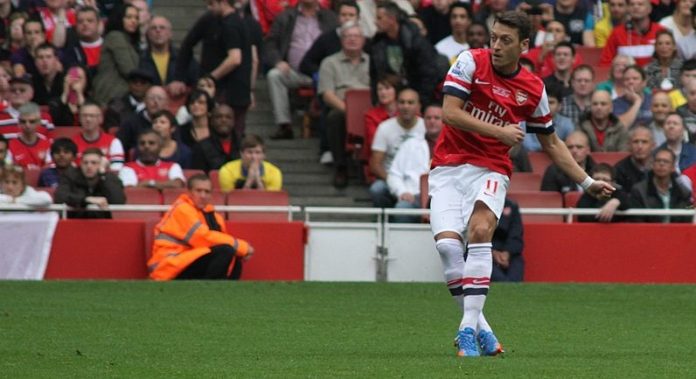 Arsenal are missing Mesut Özil says Lukas Podolski [divider]
Arsenal forward Lukas Podolski believes Mesut Özil will give the Gunners a major boost when he reruns from injury.
"Mesut Özil can't help us now because he is injured. When he comes back he can help us because he is a great player. We have start winning games now," Podolski said.
"There is always pressure when you are at a big club and you are not in the top four. So we have to start winning games and start picking up points.
"We lost our last game and it's a big match against Manchester United [this weekend] so we have to win it and then we have a big game against Dortmund straight after that."
The Arsenal star has been ruled out with injury until the new year.
The 26-year-old joined Arsenal last year for a club record fee of £42.5m and won the FA Cup in his first season.
Arsenal are in 6th place in the Premier League, 12 points behind league leaders Chelsea.