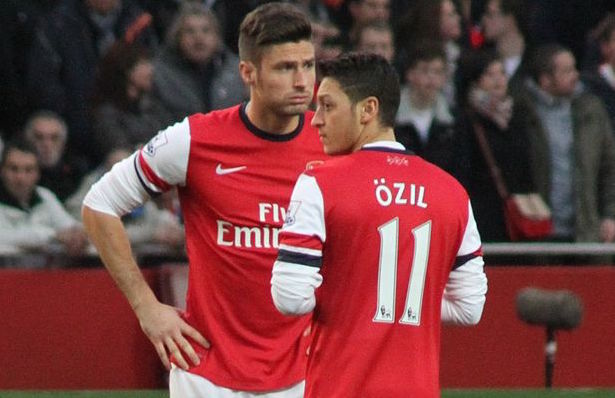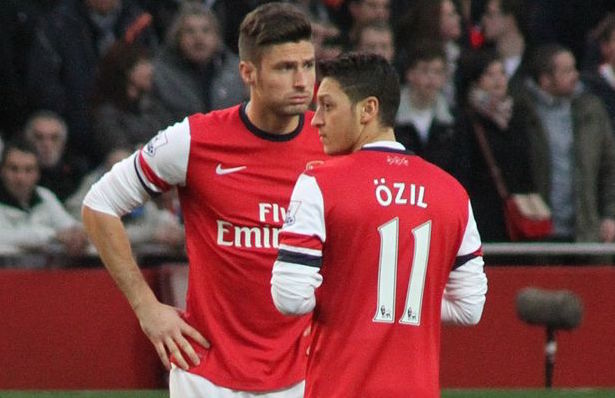 Arsenal star Mesut Özil shared another picture from the FA Cup parade wearing black sunglasses in the rain but this time attached a thoughtful caption reading: "So thankful for these moments. Arsenal celebrating as one big family beyond races and religion. This is the real spirit of this game. #YaGunnersYa #FACup."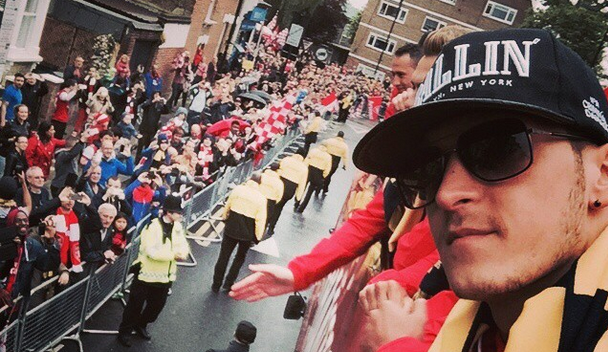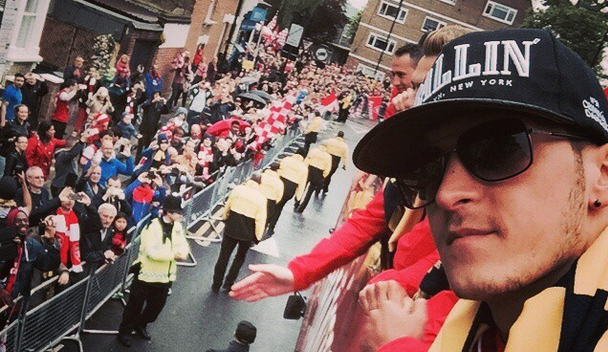 See More:
Arsenal News
Turkish Football Abroad
Guide to pronouncing Mesut Ozil
The Arsenal parade was joined by Gunners fans from around the world who flocked the North London to see the FA Cup for a second consecutive year.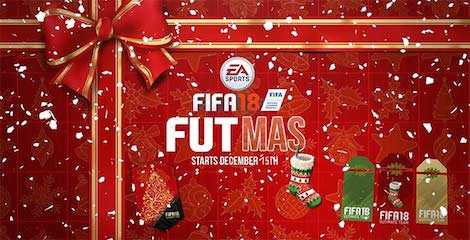 Özil has now won two trophies in two seasons at Arsenal – both the FA Cup – and also lifted the World Cup with Germany in the summer. The Gunners had not won silverware for nine years following last seasons FA Cup trophy.
The 26-year-old is now undefeated in the last 10 FA Cup games he has played in. Özil has two goals and four assists in the FA Cup over the past two seasons.
Last year an estimated 200,000 fans attended the FA Cup parade according to the Evening Standard and a similar number of fans were expected to turnout today.