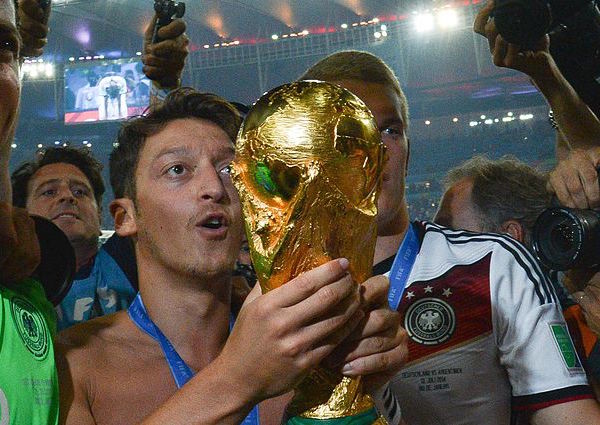 Arsenal star Mesut Özil revealed that his side are title contenders when the squad is fit.
The World Cup winner stated that Arsenal have been unlucky this year with injuries and that the title race would be tighter had the key players remained fit.
"We have the quality of players," Özil said in an interview with Sport-Magazine.
"We had a lot of injury problems at the start of the season, but now that just about everyone has recovered, you can see our quality."
See More:
Arsenal News
Turkish Football Abroad
Arsenal star Ozil unleashes his summer swag
Özil highlighted his sides performance against Liverpool as a demonstration of what Arsenal capable of with a fit squad.
"Just look at the performance we displayed against Liverpool [in April's 4-1 win]. When we have a fit squad, we are capable of beating anyone and are a genuine title contender. We have just been a bit unlucky in terms of injuries," he added.
Arsenal are currently second in the league, seven points behind first placed Chelsea.
The 26-year-old did help Arsenal break their barren patch of going nine years without silverware last year.
Arsenal won the FA Cup and have the chance to defend their title against Reading in the semi-final on Saturday at Wembley. Özil also won the 2014 World Cup the same summer.
The last time the Gunners won the Premier League was back in the 2003-04 season.
The full interview with Mesut Ozil appears in this week's issue of Sport magazine. Download the free iPad app from the Apple Newsstand