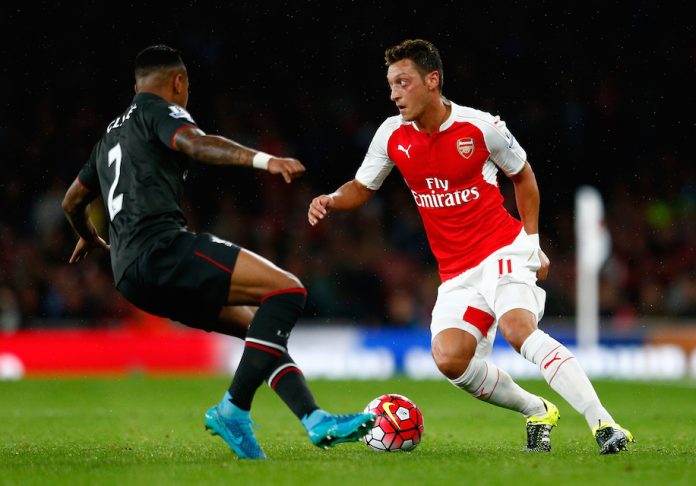 Arsenal boss Arsene Wenger believes Mesut Ozil has the ability to score more goals this season in a recent interview published on the official Gunners website.
"You want Mesut to score as well in a big game and he did that against Man United," Wenger told the official Arsenal website.
"When you are an offensive player that is an important part of it.
"I believe there are goals in him and in that game he has shown it."
Ozil scored the second goal in his sides recent 3-0 win over manchester United at the Emirates before the international break.
The 27-year-old has scored just once this season but does have an impressive four goals to his name in all competitions this season.
The World Cup winner is expected to start against Watford in the Premier League on the weekend after an impressive showing over the international break. Germany secured a place in the European Championships following their 2-1 win over Georgia in the final Group D game.
Ozil is one of three ethnic Turks in the Germany national team alongside Liverpool midfielder Emre Can and Borussia Dortmund star Ilkay Gundogan.