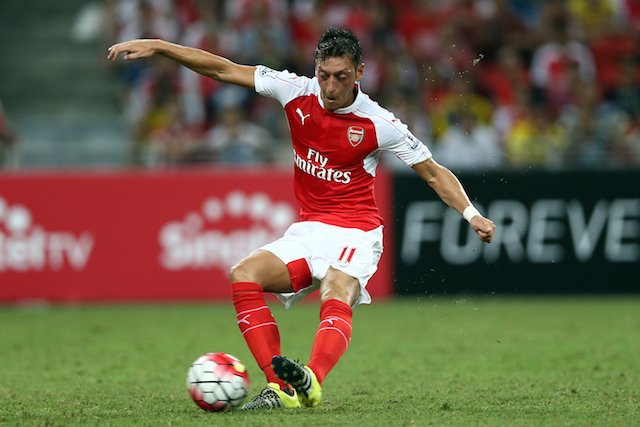 Arsenal boss Arsene Wenger has stated that he tried to sign Mesut Özil from Werder Bremen back in 2010.
Unfortunately for the experienced French manager, Real Madrid pipped the Gunner's to Özil's signature
Wenger was pipped to the Germany internationals signature by Real Madrid in 2010 but got his man at the second time of asking three years later.
"He called me and said 'sorry, I've chosen Real Madrid'. I said 'ok, I wish you luck," 
"When I heard about the opportunity to get him out of Real Madrid of course I was keen. This time it worked."
Özil later joined Arsenal from Real Madrid for a club record £42 million back in 2013.
The 27-year-old a key role in the Gunners 3-0 victory over Olympiacos in the UEFA Champions League. Özil provided the pass which unlocked Olympiacos' defence allowing Ramsey to provide the assist for Giroud for Arsenal's opener.
Arenal take on Aston Villa this weekend in the Premier League as they look to build upon last weekends victory over Sunderland last week.
Özil has 12 assists and four goals in 21 appearances for Arsenal this season.
See More
5 little-known facts about Barcelona star Arda Turan
Galatasaray set to make bid for Chelsea star Diego Costa