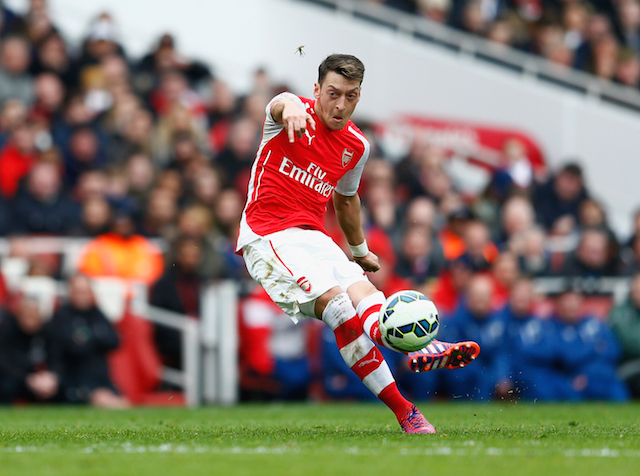 Arsenal manager Arsene Wenger wants 15 goals from play-maker Mesut Özil over the course of the 2015-16 season.
Özil is renowned more for his assists than his goal scoring prowess but Wenger has repeatedly stated that he wants more goals from the World Cup winner recently.
"It is not a science that everybody masters and can absolutely predict how many goals everybody will get," Wenger was quoted as saying by Goal.
"I would rather have Aaron Ramsey get 15, Mesut Ozil 15, Santi Cazorla 10. Otherwise, if you have only one player who scores, when he is injured you don't know who will score."
The 26-year-old is known for his assist rate but only managed to scored five goals in 32 appearances for the Gunners last season.
Özil had 27 goals in 159 games for Real Madrid and 16 goals in 108 matches for Werder Bremen.
The Arsenal star would however, be far more effective if he were playing with more prolific strikers according to the Metro.
The report states that Özil has created over 150 goal-scoring opportunities in the Premier Leaguer however, his teammates have only managed to convert 14 of them into goals.
Özil is expected to start for Arsenal against Stoke today in the Premier League.
See More
Fans react to Barcelona star Arda Turan scoring & providing assist against Netherlands
Man Utd star Memphis Depay unable to prevent Dutch defeat against Turkey