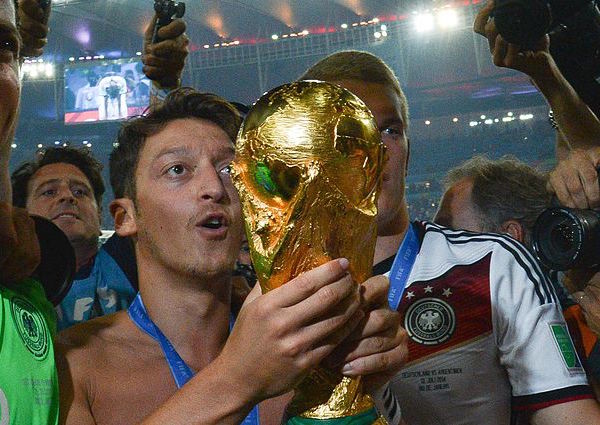 Arsenal manager Arsene Wenger knows how to get the best out of players that are coming off the back of World Cup triumph according to Mesut Özil.
Per Mertesacker, Lukas Podolski and Özil won the World Cup with Germany in Brazil last summer.
"He'd had the experience of World Cup winners coming back late notably with Arsenal's French players in 1998. Our training sessions weren't overly difficult because we came back late and the boss knows exactly how taxing playing in those tournaments can be," Özil told the official Arsenal website.
See More:
Arsenal News
Guide to pronouncing Mesut Ozil
Mesut Ozil
Wenger worked with former World Cup winners at Arsenal from the France 1998 side.
Özil did however, admit that is was difficult returning to Premier League football last summer and that he felt exhausted going into the league campaign.
"But at the end of the day, you know your own body better than anyone else. I felt like I was back but lacking the power inside," he added.
"The manager knows how a player is feeling, if they are tired or fatigued, because we talk off the pitch too. From that, he is able to react to situations and help to plan training sessions in the best possible way for every individual player. The training staff are used to that and know how to deal with it."
The World Cup winner struggled to cope with the transition to Premier League football and was criticised for not working hard enough at the start of the season.
Özil did however, improve his distance covered, scored more goals, provided more assists and improved his sprinting since returning from injury at the start of 2015 according to the official Premier League website.