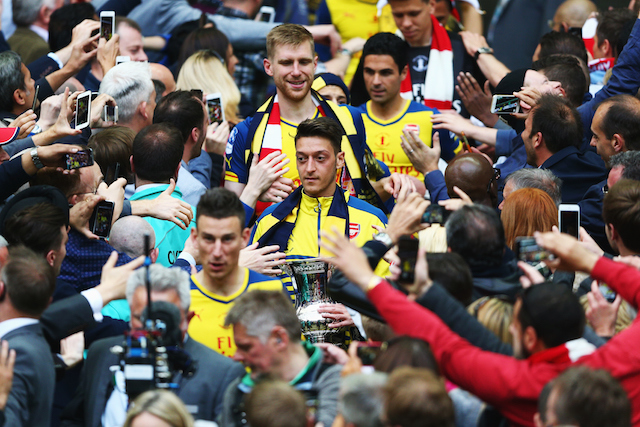 Mesut Özil believes Arsenal can win major trophies in 2016 which will increase his chances of winning the Balon d'Or.
The 26-year-old is also targeting the 2016 European Championships with the Germany national team.
"You need to win major titles with both club and country," Özil was quoted as saying by the Standard.
"In 2016, the chances are there to do just that. We've got a great team at Arsenal, which can win titles.
The Gunners won the FA Cup in May which made the North London based club the most successful ever in the competition however, Arsenal have failed to win the Premier League title since 2004.
The 26-year-old missed Arsenal's clash with Newcastle due to a knee injury he sustained during training earlier this week. The Germany international missed three months of football last season with a knee injury .
Özil is expected to be fit for Germany's clash with Poland later today and with Scotland on Tuesday.
Germany are second in Group D with 13 points in six games. The 2014 World Cup winners have won their last three group games.
See More
Former Arsenal striker included in Galatasaray Champions League squad
Man Utd have not agreed £26m deal with Bayer Leverkusen star Calhanoglu