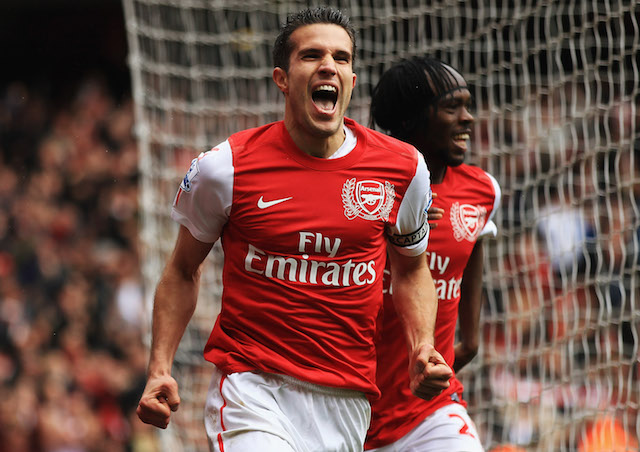 Fenerbahçe star Robin van Persie remains a source of controversy for Arsenal fans following his £24 million transfer to Manchester United in 2012.
The 31-year-old striker achieved star status at Arsenal spending nine seasons at the club and scoring 131 goals in 274 games.
Van Persie may not be the most popular figure at the Emirates but Arsenal supporter Jack Whitehall probably took things a little too far when he trolled the Dutch start on hit television show 'A League of Their Own'.
"Dennis Bergkamp performed consistently over 11 years at Arsenal," he said.
"He won three league titles and four FA Cups and ended his career a legend.
"Dennis Bergkamp could take off his shoes and walk through a field of human faeces and medical refuse then get to the end and scrape the debris from underneath his toenail, flick it onto the floor of a toilet bathroom and that skid mark would still have a greater footballing legacy than Robin van Persie."
Whitehall is obviously not Van Persie's biggest fan but the former Arsenal striker did achieve his main purpose of joining United.
The experienced striker won the league title at United spending three-seasons at the club before a making a £3.8 million move to Süper Lig giants Fenerbahçe over the summer transfer window.
Van Persie joined the Istanbul giants from Manchester United on a three-year deal last summer and already has more league goals than all his former teammates (9).
See More
Arsenal star Ozil predicts more Turkish players to join Premier League: Five potential candidates
Three Man Utd players who could join Van Persie & Nani in Turkey