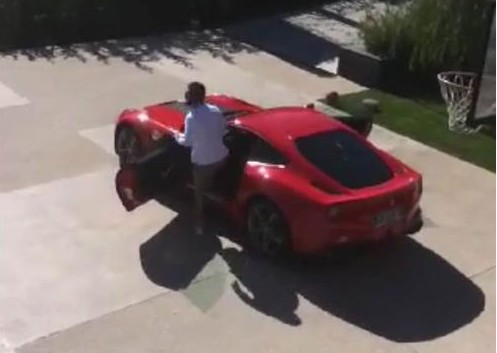 Mesut Ozil has been involved in a few bizarre transfer rumour stories but the most recent report of a proposed part-exhange deal between three Barcelona players including Arda Turan for the World Cup winner sparked quite a stir.
According to AS Barca technical secretary, Roberto Fernandez is claimed to be planning how the club could sign the Arsenal star. The report claims that the reigning Spanish champions are considering offering Turan, Munir and Sandro in a part-exchange for Ozil.
We took to a look at some of the responses to the latest transfer speculation on social media.
The proposed idea divided opinion some thought it would be a good idea while others ridiculed the rumour.
https://twitter.com/ASAPmvstafa/status/713310397504339968?ref_src=twsrc%5Etfw
Some Arsenal fans were not very impressed.
https://twitter.com/SimplyWilsh_/status/713306425628442624?ref_src=twsrc%5Etfw
https://twitter.com/yaanuzaj/status/713675774880980992
Some UKs news say #Barca want to sign Ozil in swap deal 3 players ( arda, munir, sandro) , not in mood to laugh 😏

— 00I00 (@Blaugrana_86) March 25, 2016
Others thought it sounded preposterous.
https://twitter.com/HectorBaelIerin/status/713284925202513920?ref_src=twsrc%5Etfw
Arsenal are not short of money but could do with adding some more silverware to the cabinet. One Gooner proposed an alternate transfer idea.
Barca want Ozil?? No problem
We don't want money… Jes give us 3 UCL trophies 😂😂😂😂

— Sidiq Pundit (@abatike) March 25, 2016
There were also fans that quite liked the idea. After all Turan has won just about every trophy on offer while Munir is a highly rated prospect.
https://twitter.com/BanQroll_/status/713653803589976064
Sandro,Munir & Arda…If this was true then i'd say let Ozil go https://t.co/cJDf4wve34

— FolgersCrystal (@TooKhaya2Gooner) March 26, 2016