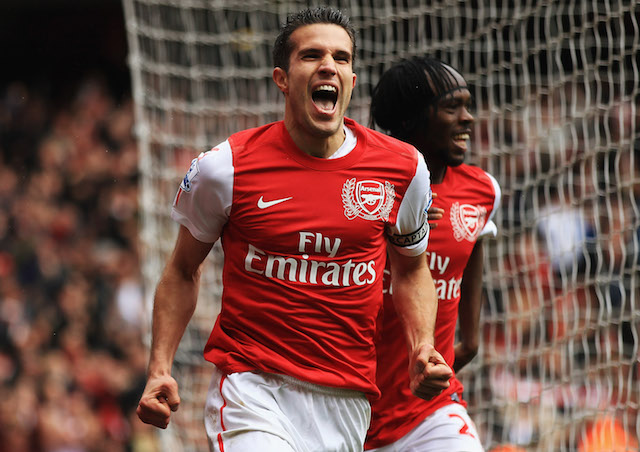 Robin Van Persie's transfer to Fenerbahçe sparked almost as much debate among Arsenal fans as it did from Manchester United supporters.
Van Persie's £24 million transfer to United in 2012 was not a popular move among Gunners fans.
The Dutch star revealed at the time that the voice inside him told him to make the move in order to win silverware – suffice to say it did not go down well in North London.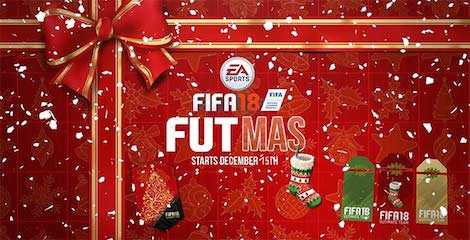 "I always listen to the little boy inside of me in these situations – when you have to make the harder decisions in life. What does he want? That boy was screaming for Man United," Van Persie said after his move to the Red Devils.
The 31-year-old did however, spend eight seasons at the North London based club and scored a total of 131 goals for the Gunners. We took to Twitter to find out what Arsenal fans thought about Vna Persie's move to Turkey.
Piers Morgan added further fuel to his long term fuel with Van Persie by coining a new nickname for the Dutch star – 'Van Pursestrings.'
Morgan seems to have brushed up on his Turkish.
The little boy inside is going to have to learn how to scream in Turkish.
Elveda, Van Pursestrings @Persie_Official

— Piers Morgan (@piersmorgan) July 4, 2015
This Arsenal fan focused on Van Persie being a traitor to his former team along with Cesc Fabregas.
Looks like Robin and Cesc are enjoying celebrating #WorldSnakeDay pic.twitter.com/Rcrive5QY1

— SAMchez COYG (@smeagol_11) July 16, 2015
The snake theme was quite popular among Arsenal fans and got pretty creative. Van Persie is depicted as a Fenerbahçe club colour wearing snake in this tweet.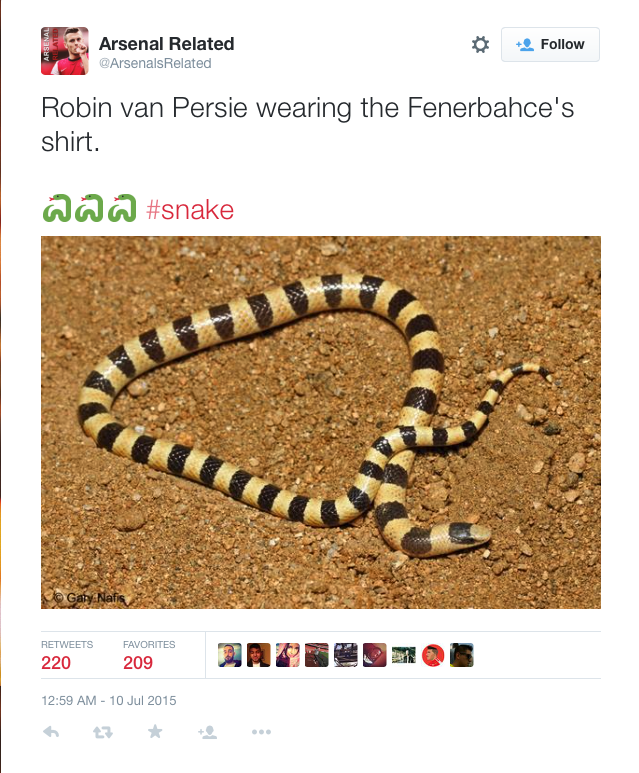 There were however, some Arsenal fans who were willing to put their differences with Van Persie aside and forgive him.