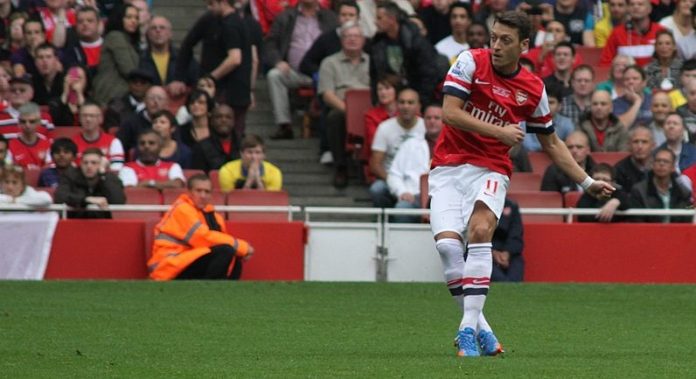 Arsenal 'have a real chance to progress' past Monaco says Ozil [divider]
Arsenal star Mesut Özil believes his side still have a chance to progress to the Champions League quarter-final.
The Gunners lost the Last 16 first-leg against Monaco 3-1 at the Emirates.
"This is a match that we are determined to win. We have to score three goals and our aim is to do just that while remaining tight in defence," Özil told the official Arsenal website.
"If we play as we are capable of doing in Monaco, I still believe that we have a real chance to progress."
See More:
Arsenal News
Turkish Football Abroad
Mesut Ozil reveals he has a sixth sense
Arsenal must score at least three goals or more to have any chance of progressing to the last-eight.
The loss against Monaco was the Gunners only loss in their last eight games.
Özil has scored three times and created four goals since returning to the starting team in Janary.
The Gunners have won seven out of their eight Premier League games in which Özil has started in 2015.
Arsenal defeated West Ham 3-0 in the London derby on the weekend. Monaco beat Bastia 3-0 to move into third place in Ligue 1 on Friday.