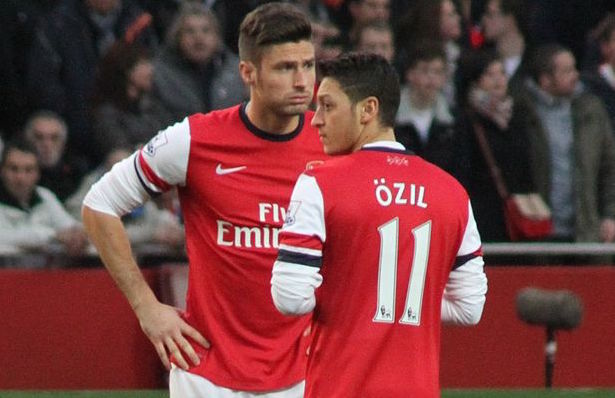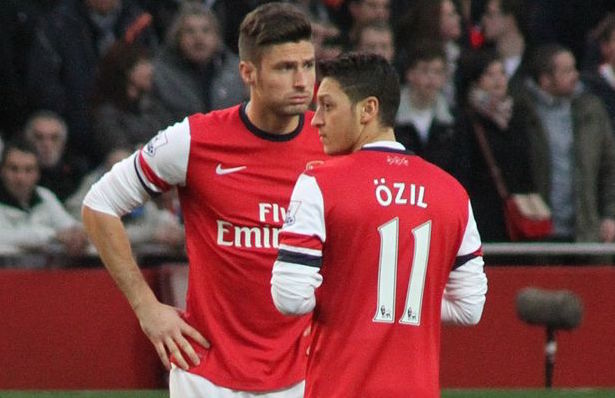 Arsenal star Mesut Özil took to Instagram to share another picture posing with teammate Mathieu Flamini.
The 26-year-old often throws up a hand sign that looks like something out of a gangster rap music video but his upside down 'Westside' signal actually represents an M for Mira.
The meaning behind Flamini's hand sign is however, unknown.
Özil did however, have a more serious message in his caption: "Tomorrow we gotta go for the 70 points!  #YaGunnersYa #bpl #HCFCvAFC."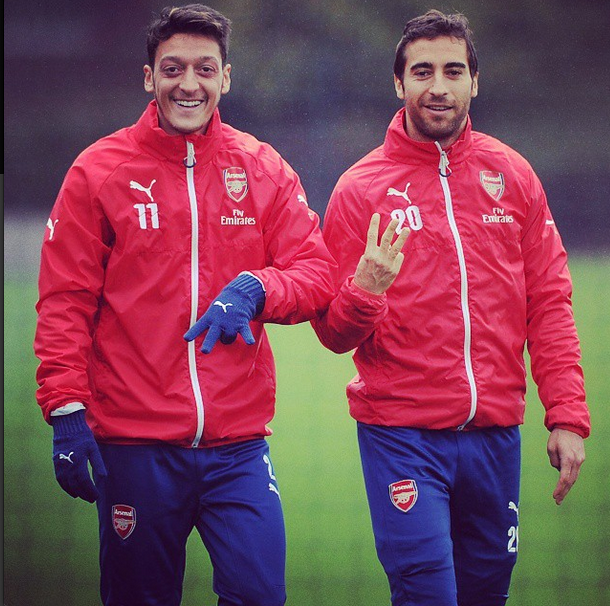 See More:
Arsenal News
Turkish Football Abroad
Mesut Ozil sparks rumours of Arsenal move for Julian Draxler
The World Cup winner seems to have made good friends with Flamini and has now posted five pictures on his Instagram account posing with the Frenchman on his Instagram last month.
Arsenal will join Manchester City on 70 points with a win against Hull City on Monday at the KC Stadium. The Gunners have two games in hand over the Citizens.
Özil has a whopping 2.5 million Instagram followers almost 28 million Facebook likes making him the most followed Arsenal player on social media networks.