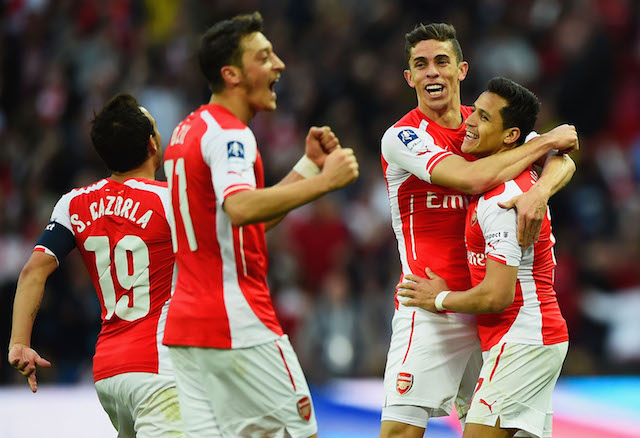 Arsenal legend Thierry Henry has revealed that the movement of Alexis Sanchez is the reason Mesut Ozil has been hit a rich vein of goal scoring form this season.
Ozil is renowned for his assist providing ability but this season it has been all about his goals. The 28-year-old has already found the back of the net six times this season which is just two short of last campaign's total.
Henry thinks that Ozil has benefited from Sanchez playing up front as the way he moves and applies pressure to the opposition defensive line creates more space for the Germany international of Turkish origin.
"When you have a guy who as a No. 9, the way he puts pressure, the way he moves, his vision for the ball, that creates a lot of holes for Ozil," Henry was quoted as saying by the Daily Mail. "That's why Ozil is scoring a lot of goals — off the movement of Alexis Sanchez."
The Chilean international has filled in as the North London based outfit's central striker as a result of Olivier Giroud being injured and he already has six goals and five assists this season.
Sanchez who is better known for his goal scoring ability has assisted three of Ozil's goals this season against Watford, Chelsea and Swansea City.
The Gunners are currently joint top of the Premier League table alongside Manchester City and Liverpool on 21 points – with only goal difference separating the three.