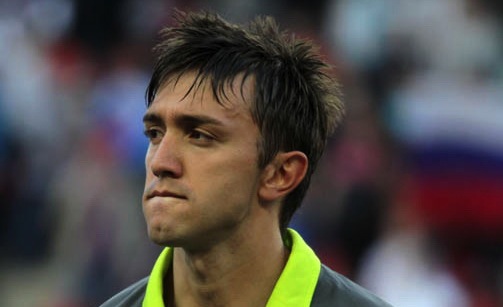 Arsenal & Liverpool target Fernando Muslera [divider]
Arsenal and Liverpool are reported to be interested in Galatasaray goalkeeper Fernando Muslera according to the Express.
Galatasaray vice-president Ergün Gürsoy recently said that Muslera could be sold at the right price. The Lions currently value Muslera over €20 million.
"Players are brought and sold, there is no such thing as a player who won't get sold," Gürsoy said.
"At the right price anyone can be sold, when they are playing well we can sell them and when they are not playing well we can sell them even easier."
The Uruguayan international played an integral role in the Lion's back-to-back title winning seasons – 2011-13 – and played an important role in Galatasaray reaching the Champions League quarter-finals last season.
Muslera also helped Uruguay win the 2011 Copa America and finish the 2010 World Cup in fourth place.
However, Muslera is currently in poor form and has conceded a total of 24 goals in 13 games for Galatasaray so far this season.