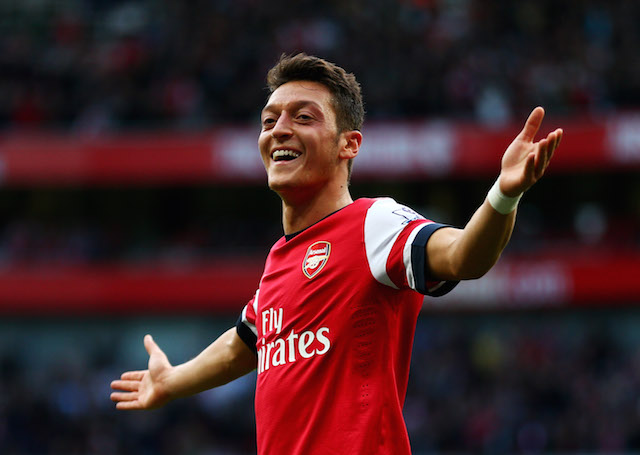 Arsenal star Mesut Özil has revealed that he is proud of how his team have been performing but underlined that they must do better in order to become more successful.
"My goal is to help the team and I'm on a good way. I'm proud of myself and of the whole team," Özil told the official Arsenal website.
"We've played a successful season up to this and now we need to work on ourselves to make sure that we become more successful."
Arsenal are currently first in the Premier League and beat Bayern Munich in the Champions League a fortnight ago. However, the last time the Gunners won the league was 2003-04 and the North London based side have never won the Champions League.
Özil has played an important role in the Gunners recent form providing seven assists in his last five games taking his overall tally to nine. The World Cup winner has setup more goals than any other player in the Premier League this season.
The 27-year-old is expected to start for Arsenal against Bayern in the Champions League tomorrow.
See More
Four reasons why Liverpool star Emre Can will succeed under Jurgen Klopp
Mesut Ozil is the reason Arsenal are top of the table says Thierry Henry