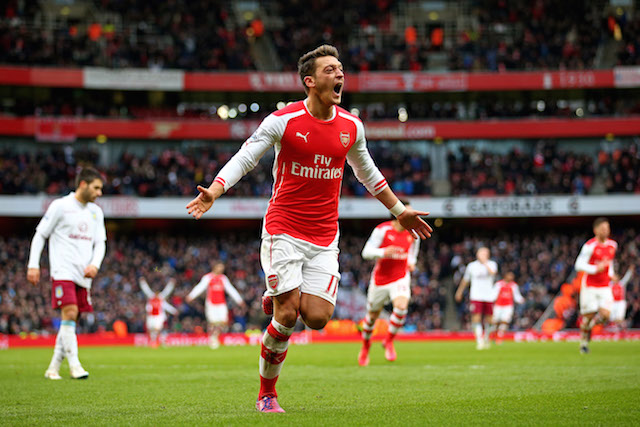 Arsenal star Mesut Özil shed light on his religious beliefs during an interview with the Times newspaper.
The 28-year-old stated that at Arsenal, the club and his teammates show respect to his beliefs and that he equally respects theirs.
"I'm a religious person. I grew up like that with my family. For me, it is important that I pray. I pray on the pitch. I'm not doing this to show people I am Muslim, or that I'm a believer, I do it for myself," Ozil told the Times newspaper.
"It's about my faith. At Arsenal, all the team give me respect. They respect my religion. I respect their religions.
"There are some similarities with Berlin but there's no place as multicultural in the world as London."
Özil was born into a muslim Turkish family in Germany. There are an estimated 3-4 million Turks in Germany making them the largest non-German ethnic minority.
The Germany international has been in impressive form for Arsenal this season.
Özil has provided 15 assists in 16 league games which is not only the best record in England but also the top five leagues in Europe including Spain, France, Germany and Italy.
Arsenal are currently in second place just two points behind league leaders Leicester City. The Gunners have the opportunity to bounce back from their 4-0 defeat to Southampton yesterday when they take on Bournemouth in the Premier League tomorrow.
See More
5 little-known facts about Barcelona star Arda Turan
Is Mesut Ozil finally showing his true colours at Arsenal?