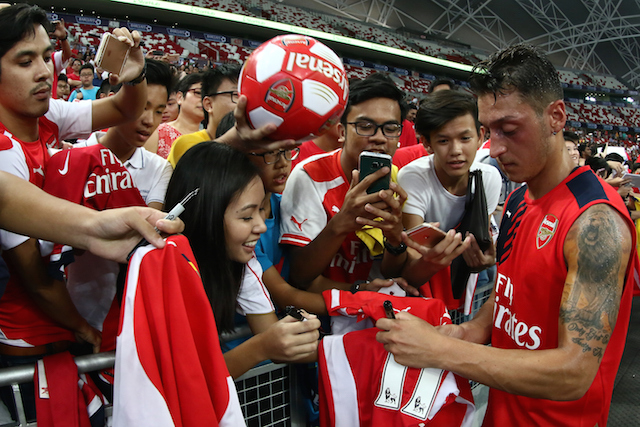 Arsenal star Mesut Özil revealed that he has really enjoyed being in Singapore and that the locals have been very friendly towards him.
"I'm enjoying it here," Özil told the official Arsenal website.
"It's the first time I've visited Singapore and the people are extremely friendly, the weather is good and we're enjoying it. We're looking forward to our task here and the way our fans have supported us is incredible.
Özil also seems to have enjoyed having pictures taken of himself taking selfies while out in Singapore. Whether this new trend will take off or not only time will tell.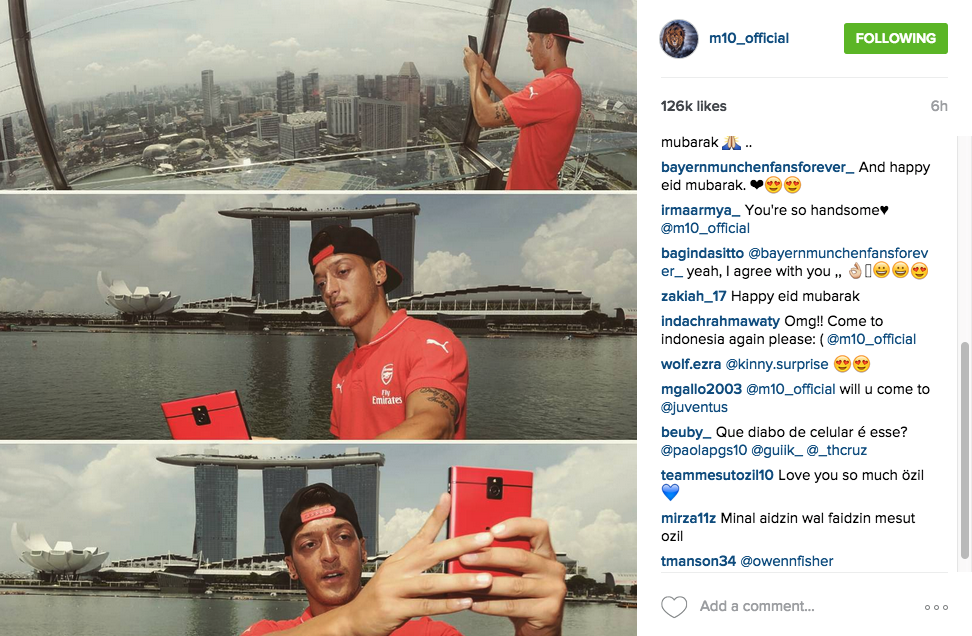 The Gunners are currently touring the far-east as part of their pre-season training and have been staying in Singapore.
The North London based club beat fellow Premier League side Everton 3-1 in the Asia Trophy final.
Arsenal will return to London next week for the Emirates Cup against Lyon and Wolfsburg before returning to training before the start of the league campaign.
The Gunners finished last season in third place and book a place in the Champions League group stages.
Özil has won two FA Cup's and the World Cup within the space of a year.