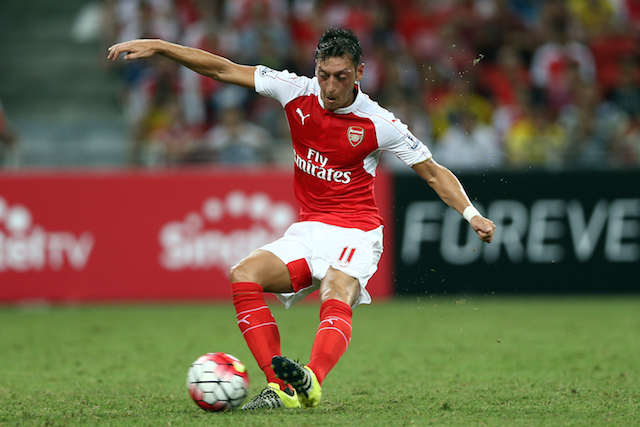 Arsenal star Mesut Özil has been hitting the headlines for all the right reasons after providing 10 assists in 11 league games this season.
Özil has provided the most assists in Europe's top five leagues – England, France, Italy, Spain, France. In fact no other player in the Premier League has ever setup goals in six consecutive games.
"Every player wants to score goals. I'm intending to score more this season than in previous years. It's most important for us to perform well and to be successful – I'm looking forward to giving assists or scoring goals," Özil was quoted as saying in the Metro.
"My aim is to score more goals this season than in the last two. I think I'm on a good path and will achieve that."
Özil scored a total of five goals in all competitions last season and netted seven times the over the 2013-14 campaign. The highest number of goals the 27-year-old has ever scored in a single season is 10 for Real Madrid and for Werder Bremen.
The World Cup winner only has two goals this season but they did come against Manchester United and Bayern Munich both of which ended in victories for the Gunners.
Özil was left out of the Germany national team call-up ahead of the latest round of international friendlies giving him time to rest before the West Brom clash on 21 November.