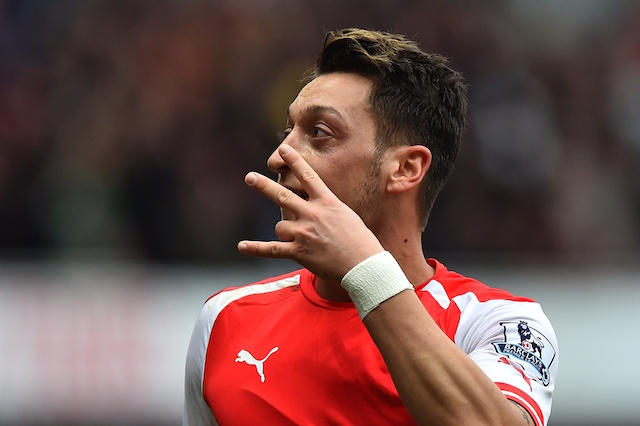 Arsenal playmaker Mesut Ozil has heaped praise on the clubs young star Alex Iwobi.
Ozil stated that the Nigeria international has 'amazed' him by the way he has performed for the first team.
"When I consider their age and that they've come through at a club like Arsenal, I think they are on a good path," Ozil told Arsenal magazine.
'They prove themselves in training, they are good on the ball. Alex Iwobi has amazed me with the way he's performed for the first team recently."
Iwobi recently revealed that Ozil has been something of a mentor to his this season following his transition from the reserves to the first team.
"I would say I learn from people like Mesut Ozil and Alexis because of my position, and sometimes when I play up front I learn off Danny Welbeck, Olivier Giroud and Joel Campbell. Training with them everyday, I learn a lot," Iwobi told the official Arsenal website.
The 27-year-old is currently the only player of Turkish origin in the Arsenal squad but he is not the only player at the north London based side with a Turkish connection.
Iwobi happens to be the nephew of Jay-Jay Okocha also known as Muhammet Yavuz, which is not a moniker it is actually his legal name as he is a dual Turkish-Nigerian citizen.
Jay-Jay Okocha became a Turkish citizen during his time at Istanbul giants Fenerbahce which also happens to be the side Ozil supports in Turkey.
See More
3 things we learned about Mesut Ozil after Arsenal win over Everton
Arsenal boss wants Mesut Ozil to score goals like Thierry Henry