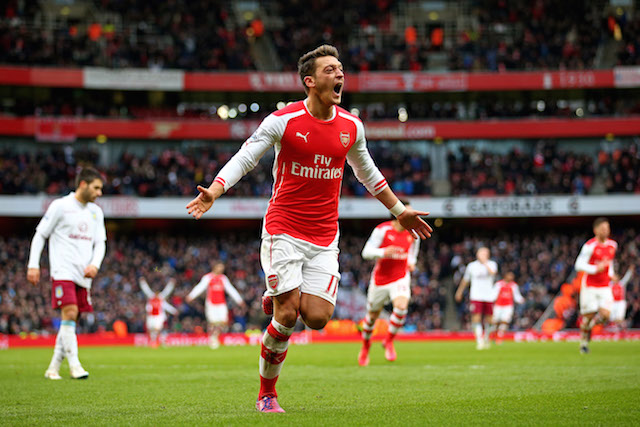 Arsenal star Mesut Özil believes that Germany have what it takes to win the 2016 European championships.
Özil won the World Cup with Germany last summer in Brazil and feels his side can win back to back international tournaments.
Germany still of course have to qualify and will book a place in the next round with a point from their final game.
"Hopefully we can do that at the European Championship too, if we qualify, and bring the cup back to Germany," Özil told Arsenal Player.
 Germany are coming off the back of a shock 1-0 defeat away to Ireland on Thursday.
Özil started against the Irish but was unable to find a way through the opposition defence. The 26-year-old is expected to start for Germany against Georgia who are currently 5th n Group D.
The World Cup winner makes up one of three players in the Germany national team of Turkish origin with the other two being Liverpool star Emre Can and the other Borussia Dortmund midfielder İlkay Gündoğan.