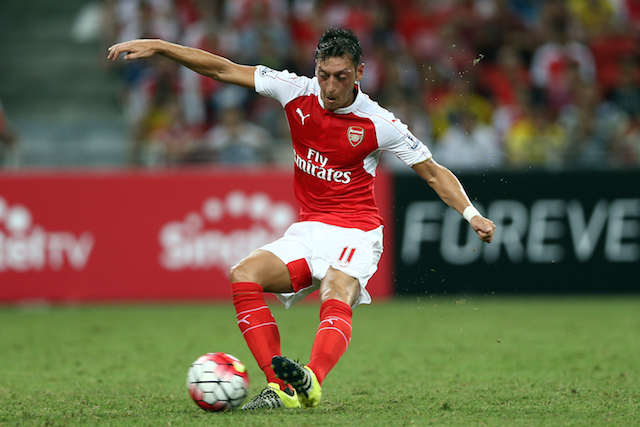 Arsenal deserved all three points during their 2-0 victory over Bayern Munich on Tuesday in the UEFA Champions League according to Mesut Özil.
The former Real Madrid man scored Arsenal's second goal late on on the second half to secure the win.
The goal was Mesut Özil's second of the season, the 27-year-old has also provided six assists.
"To win against Bayern Munich is really hard and we knew that it would be a tough game but you could see during the match that we created a lot of opportunities, especially in the first half, when Manuel Neuer made some superb saves," Özil told Arsenal player.
"But ultimately I think we deserved to win. They had more possession but we had the clearer chances and that's why we're really pleased to have got the three points today."
Arsenal went into the game having lost their first two games of the group stages against Dynamo Zagreb and Olympiakos which left them bottom of the group.
Had the Gunner's lost against Munich it would more than likely have meant an early exit from the competition but the North London based club have now managed to give themselves a glimmer of hope at progressing to the Last 16.
The 27-year-old also scored and provided an assist against the Red Devils before the international break in the Premier League.
See More
Arsenal star Ozil predicts more Turkish players to join Premier League: Five potential candidates
Three little-known facts about Arda Turan