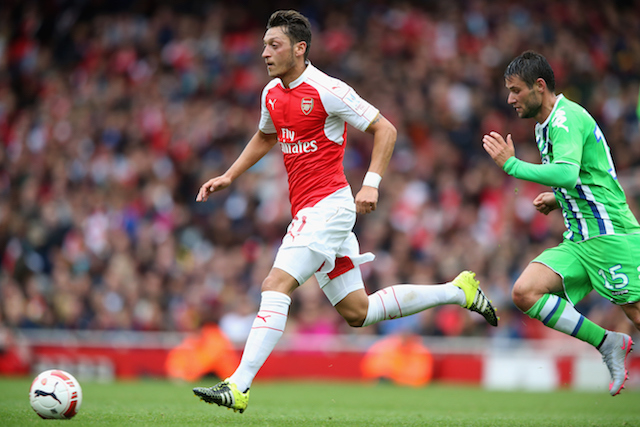 Arsenal's star goalkeeper Petr Cech has heaped praise on Mesut Ozil during a recent interview with the club's official website.
Cech stated that Ozil deserved to win the Player of the Season away and hopes he will build upon his performances next season.
"He's been brilliant all season. Not only is he providing all of these assists, but in a game he is very important and very useful and he has improved in terms of goals scored," Cech told Arsenal Player.
"You could see that his overall game has been brilliant all year, so he definitely deserves to get the Player of the Season award. He's raised the bar for next season so good luck to him for being able to keep it that high."
Ozil was voted Arsenal player of the season and not only provided the most assists in the league (19) but also shattered the record for chances created (146).
The Germany international just missed out on breaking the all time record for setting up the most goals in a single Premier League season currently held by Thierry Henry (20).
Ozil of Turkish origin became the most expensive Arsenal transfer ever when he joined from Real Madrid on a £42.5 million fee. The Arsenal playmaker is currently with the German national team preparing for the European Championships.
See More
Arsenal star Mesut Ozil reveals his next destination
Arsenal preparing to smash Mesut Ozil transfer record to sign Juventus striker