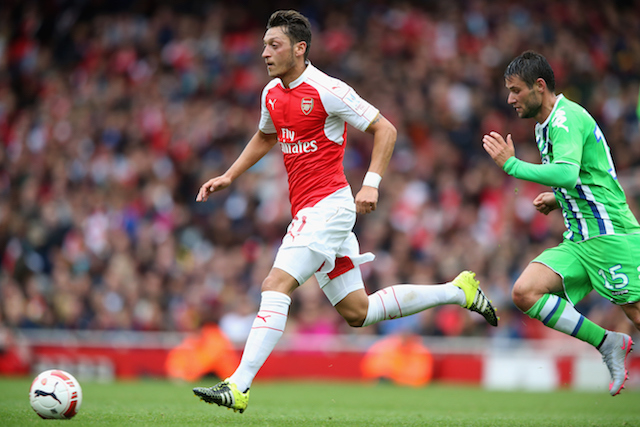 Arsenal's start playmaker Mesut Ozil has been magnificent according to the former Tottenham player and England manager Glenn Hoddle.
The ITV Sport pundit went onto say that Ozil is back to the level he has been playing at with the Germany national team.
"Since he's been at Arsenal, we haven't seen enough of him getting in the box," Hoddle told ITV Sport.
"When he played in Germany, he was always getting in the box. At Arsenal, he's wanted the ball to feet all the time.
"He has been magnificent this season. Becoming more of a goal-scoring threat is only going to add to his game. That is old Ozil of Germany."
The former Real Madrid man has already broken two assist records this season. Özil has a total of three goals and 11 assists in all competitions this term.
Özil scored Arsenal's opening goal during their 3-0 victory over Dinamo Zagreb in the UEFA Champions League on Tuesday.
Bayern Munich beat Olympiakos 4-0 in the other game in the group which leaves Arsenal having to beat the Greek giants on the road.
Arsenal take on Norwich city this weekend as they look to get back to winning ways in the league following the defeat against West Brom last Saturday.
See More
Four reasons why Liverpool star Emre Can will succeed under Jurgen Klopp
Mesut Ozil is the reason Arsenal are top of the table says Thierry Henry