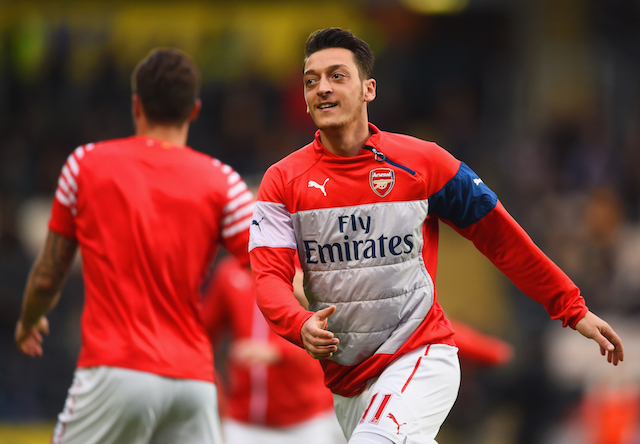 Arsenal star Mesut Özil has created more goalscoring opportunities in the Premier League than any other player in 2016.
The World Cup winner has created a total of 76 goalscoring chances according to football statistics provider Opta.
76 – Mesut Ozil has created 76 goalscoring chances in the Premier League in 2015, more than any other player. Artisan.

— OptaJoe (@OptaJoe) September 12, 2015
Özil provided his second assist of the season in the Gunners 2-0 win over Stoke City on the weekend.
Arsenal boss Arsene Wenger however, wants more goals from the 26-year-old playmaker as he underlined at the pre-match press conference against Stoke City.
"It is not a science that everybody masters and can absolutely predict how many goals everybody will get," Wenger was quoted as saying by Goal.
"I would rather have Aaron Ramsey get 15, Mesut Ozil 15, Santi Cazorla 10. Otherwise, if you have only one player who scores, when he is injured you don't know who will score."
The 26-year-old is known for his assist rate but only managed to scored five goals in 32 appearances for the Gunners last season and has yet to register a goal for the North London based club this season.
Özil did however, have 27 goals in 159 games for Real Madrid and 16 goals in 108 matches for Werder Bremen.
The Gunners moved into 3rd place in the Premier League table on 10 points after five games following the victory and take on Dinamo Zagreb next in their opening Champions League game of the 2015-16 campaign.
See More
Arsenal fans react to Mesut Ozil's star performance against Stoke City
Man Utd star Memphis Depay unable to prevent Dutch defeat against Turkey