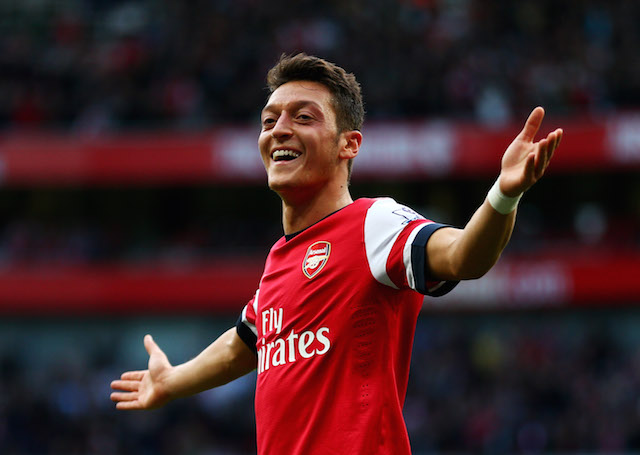 Bayern Munich captain Philipp Lahm has heaped praise on his international teammate Mesut Ozil during an interview with the Mirror.
The 31-year-old full-back stated that Ozil is the most intelligent player which he has ever played with. Lahm went onto say that the Arsenal playmaker is currently the most intelligent player in Europe.
"Mesut is probably the most intelligent player I have ever played with, he is probably the most intelligent player in Europe today," Lahm told the Mirror.
Özil recently replaced Eric Catona as the assist king in the Premier League according to statistics published by Opta. The 27-year-old has the best 'games per assist' record in Premier League history.
Sky Sports statistic showed that Özil has provided 93 assists since August 2008, only Lionel Messi has setup more goals over the same time period (98).
Arsenal remain top of the Premier League table following their win over the Swans at the Liberty stadium. Özil now has seven assists in his last five league games – the highest record in the league. The World Cup winner has a total of eight assists and two goals in all competitions this season.
See More
Arsenal boss Arsene Wenger is happy with Mesut Ozil says agent
Man Utd legend David Beckham is Barcelona star Arda Turan's role